C&E Publishing, Inc. was established in 1993 to engage primarily in the business of reprinting and distributing foreign medical and science books with acquired copyright licenses from international publishers.
With the advent of the 21st century, the company embarked on a publishing thrust and started expanding its range of titles by inviting local authors to write and publish books on various disciplines, including medicine, nursing, psychology, and law. It also published locally authored textbooks for basic education as well as trade books.
As C&E's publication of local titles grew, the reprinting of widely prescribed foreign titles for basic and higher education and the importation of books from reputable international publishers also flourished. By doing so, it has managed to produce up-to-date, premium-quality educational products to address the needs of the reading public in general and clients from the academe in particular. Thus, C&E has positioned itself at the forefront of the Philippine book industry.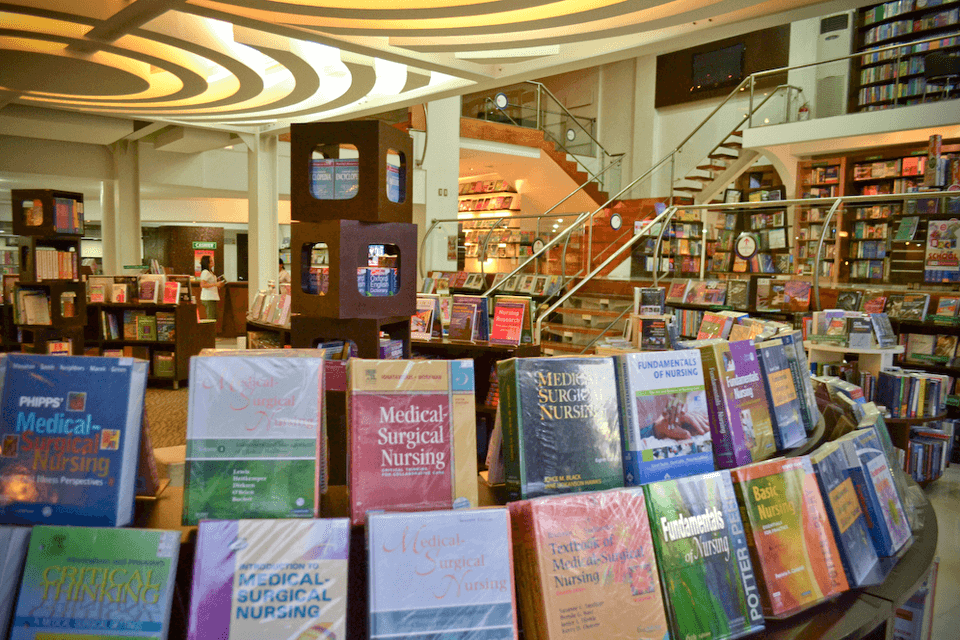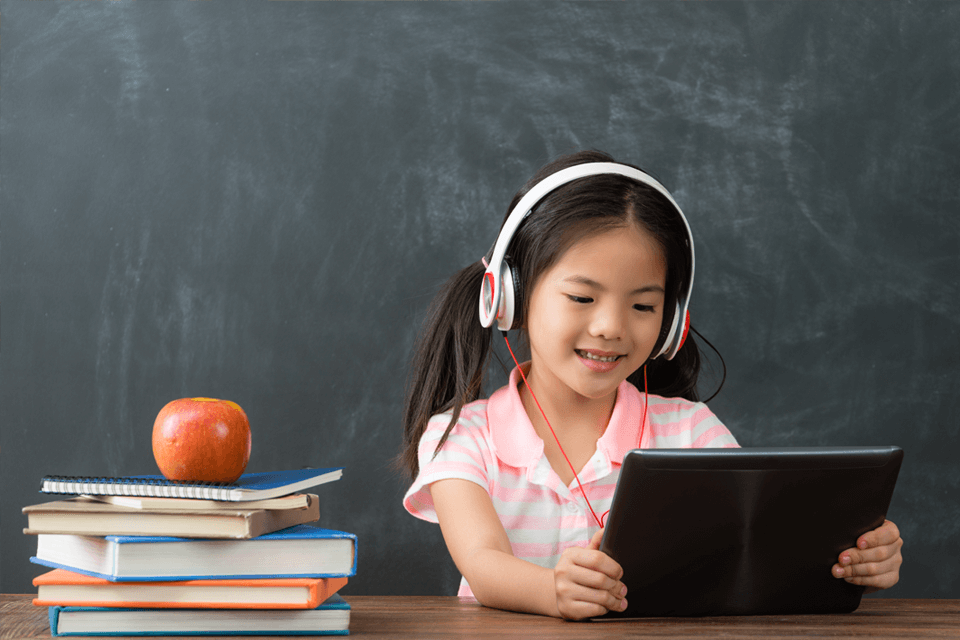 REIMAGINING THE
FUTURE OF LEARNING
Being at the forefront of the industry has placed C&E in the perfect position to drive Philippine education to greater heights, specifically towards the future of education in the era of IR 4.0.  In a rapidly changing world, C&E has carried with its name the mission to Be Adaptive and has continuously offered innovative solutions suited for 21st Century learning.
Responding to this need became one of C&E's driving forces as it stepped up as an innovator and offered new learning solutions to the market, including digital and e-learning platforms, hardware and robotics tools, and Makerspace learning venues. Throughout the years, C&E has played its key part in reimagining the future of education through its comprehensive offering of innovative learning and teaching tools.
C&E is a dynamic company that envisions itself as a leading developer, publisher, and provider of globally competitive educational resources and solutions for the Philippine academic and professional markets. In pursuit of this vision, C&E is committed to providing innovative and comprehensive educational resources and solutions and continually strives to be a responsible corporate entity that balances the interests and needs of customers, stakeholders, and the community. These vision and mission are guided by the corporate values of integrity, professionalism, innovation, excellence, leadership, and social commitment.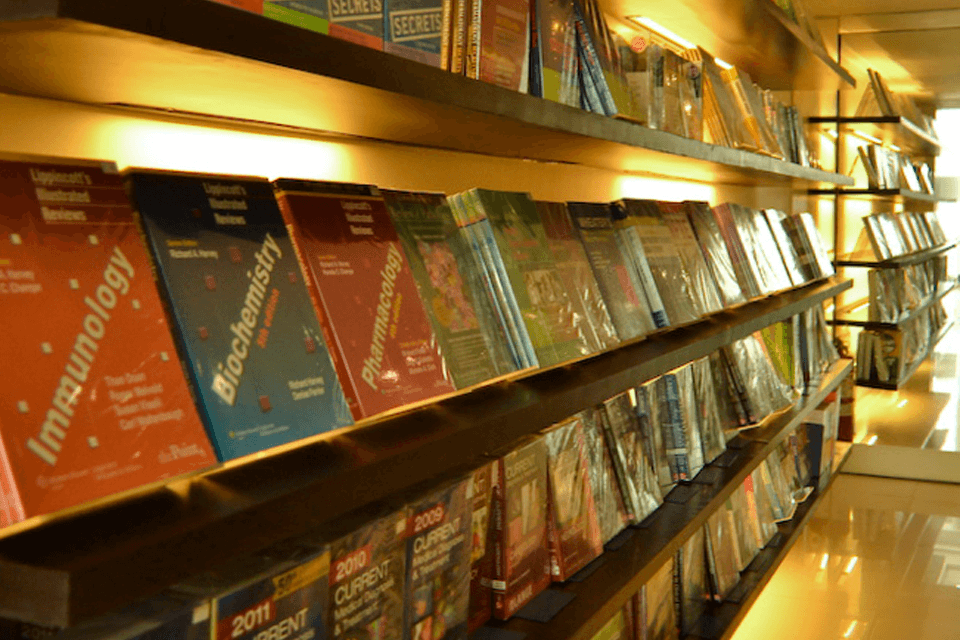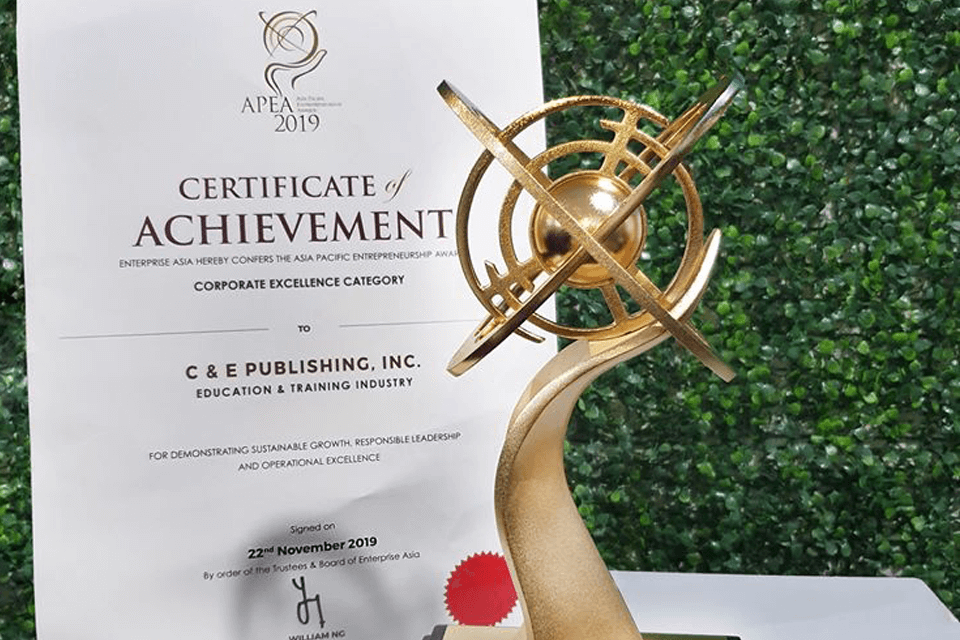 C&E has been recognized in a number of excellence awards throughout the years. In 2005, the company was awarded Most Outstanding Distributor of Foreign Books by the Philippine Marketing Excellence Awards Institute, Sales and Marketing Magazine, and Asian Marketing Institute. It was also named the No. 1 Distributor of Foreign Books in the Philippines in the 8th National Shopper's Choice Annual Awards, a joint undertaking of the Asia-Pacific Shopper's Choice Institute, Shopper's Choice Magazine, Essence Magazine, and the Asian-Philippines Association for Marketing Professionals. C&E also won the Best Foreign Books Distributor of the Year Award in the 2013 Golden Globe Annual Awards for Business Excellence, the 2013-2014 Best Foreign Books Distributor Award in the National Product Quality Excellence Award, and the 2018 Corporate Excellence Award for Education and Training in the prestigious Asia Pacific Entrepreneurship Awards. In 2019, C&E's President and CEO, Ms. Candida S. Gomez, bagged the Most Outstanding Chief Executive Officer Award from the Philippine Council of Deans and Educators in Business.
C&E has forged lasting publishing and business partnerships with top universities and libraries such as the University of the Philippines, De La Salle University, Ateneo de Manila University, University of Santo Tomas, Far Eastern University, University of the East, Our Lady of Fatima University, Centro Escolar University, among others.
Major accounts such as National Bookstore Inc.—the Philippines' biggest chain of book and office supply stores—and the U.S. Library of Congress, to name a few, have continued to avail themselves of the products and services of the company.
Indeed, for the past 25 years, C&E has transformed itself into a leading comprehensive educational solutions provider, whether for premium quality and cost-effective textbooks and library references, innovative learning tools or value-added service.